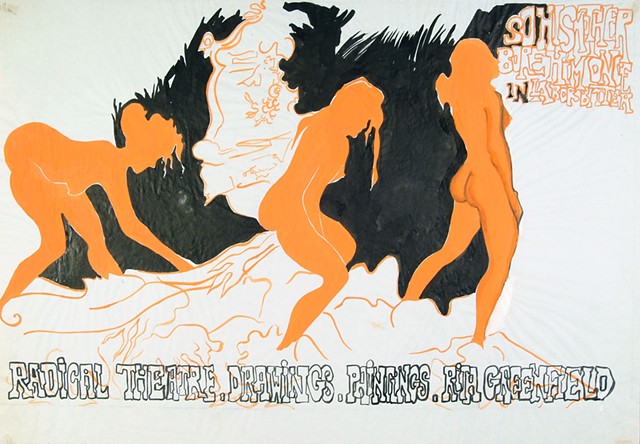 Rita Fecher (1934 - 2003) was a painter, illustrator, print maker, and filmmaker whose work documented the significant political and social phenomena happening around her.
She was a teacher whose passion for her students took the form of activism at the height of an era of social revolution. As a whole, Rita's life reflects the challenges and triumphs of her time through her choices, her relationships with people and her work.
The immense body of visual work she left behind exists as a time capsule; a collection of images and artifacts that encapsulate a time in the history of New York City, the country and society as a whole.
Her children - Haskel, Avi and Zev - for whom she made incredible sacrifices during her lifetime, have established this site as a way of honoring the work of their mother and sharing the story of her life through the art that she made.
To inquire about the loan or purchase of work from this collection please contact Zev Greenfield at info@ritafecher.com or directly at Zev Greenfield through the contact section of the website or direct email. Direct phone for Zev 917-674-1113